The best gaming laptop is no longer the chunky desktop replacement machine that sounds like a jet engine and runs just as hot. Gaming laptops are now sleek, quiet, and just as importantly, still pack a real punch when it comes to handling the latest games. While those hulking workstations still have its place, we're definitely advocates for ultraportable machines able to keep pace with the best gaming PCs in terms of raw performance. 
For lot of folks these days, the system of their dreams need to check a lot of boxes. The best gaming laptops need to have the performance, portability, battery life, killer display and, of course, a great price that works best for you. 
Speaking of price, some of these bad boys can cost more than their desktop counterparts—smaller definitely doesn't mean cheaper in PC gaming—but the delta is narrowing. The fact that AMD, Intel, and Nvidia focus so much of their efforts on power efficiency and thermals means that the best gaming laptops are on the cutting edge of what's possible. If you're not looking to max out your credit cards, we also found a handful of great budget gaming laptops which offer the best performance per dollar value available on the internet. 
The Razer Blade 15 Advanced Model remains the king of premium gaming laptops with both its design and unrivaled performance. For anyone who doesn't have over $3000 to spend on a gaming laptop should look at the Dell G3 15, which is proof that you don't have to pay the price of a used car to get in some decent gaming.
AMD's 4000-series CPUs are bringing the fight to Intel and its 10th Gen processors which results in some very competitively priced AMD laptops. Meanwhile, if you want to handle real-time ray tracing on the go, then there's nothing to stop you. 
Nvidia RTX 20-series models are all over our list along with Super variants inside some premium laptops on the list. Gaming laptops are in a weird transitional period since their desktop counterparts are now just adopting Nvidia's latest RTX 30-series graphics cards which are cranking ridiculously high frame rates and could be seeing these GPUs making it to gaming laptops in the next few months if the current generation was an indicator. 
Best gaming laptops
Image 1 of 4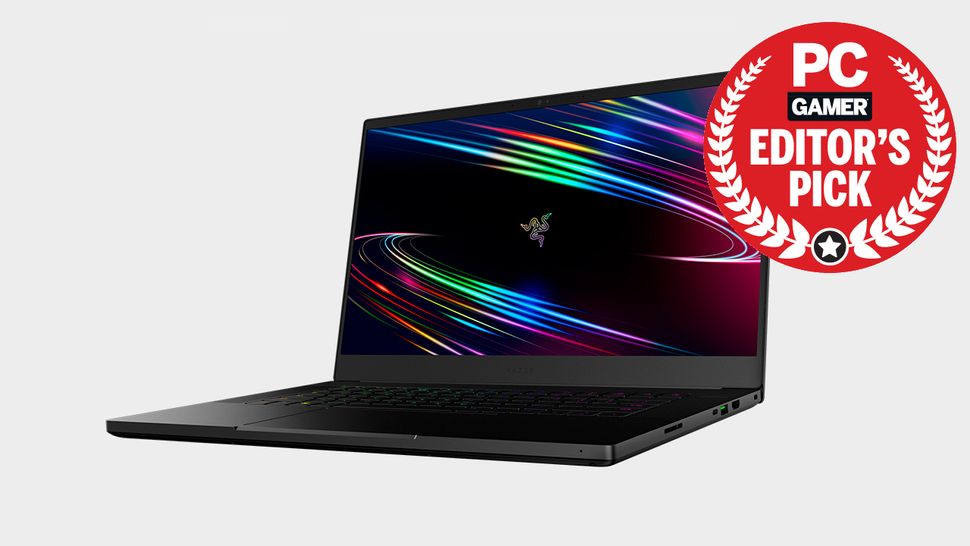 Image 2 of 4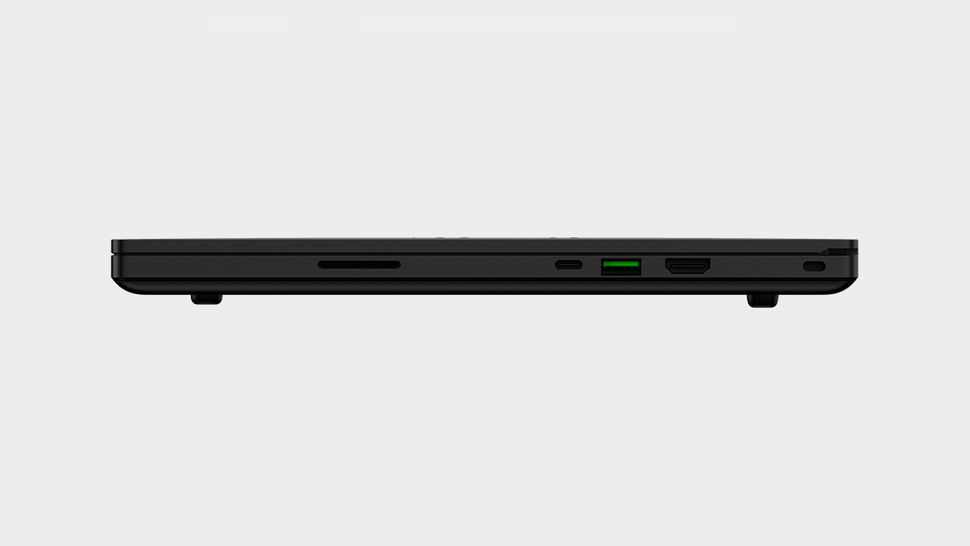 Image 3 of 4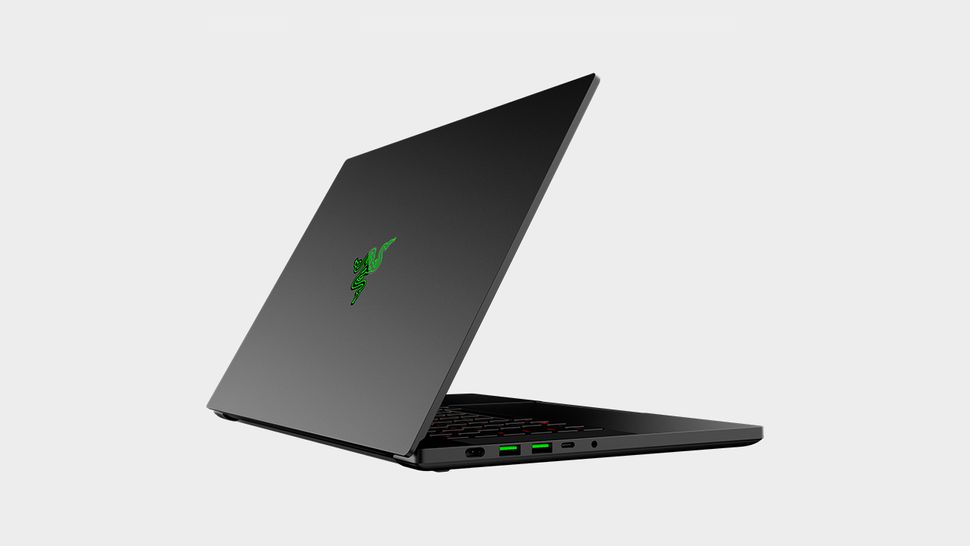 Image 4 of 4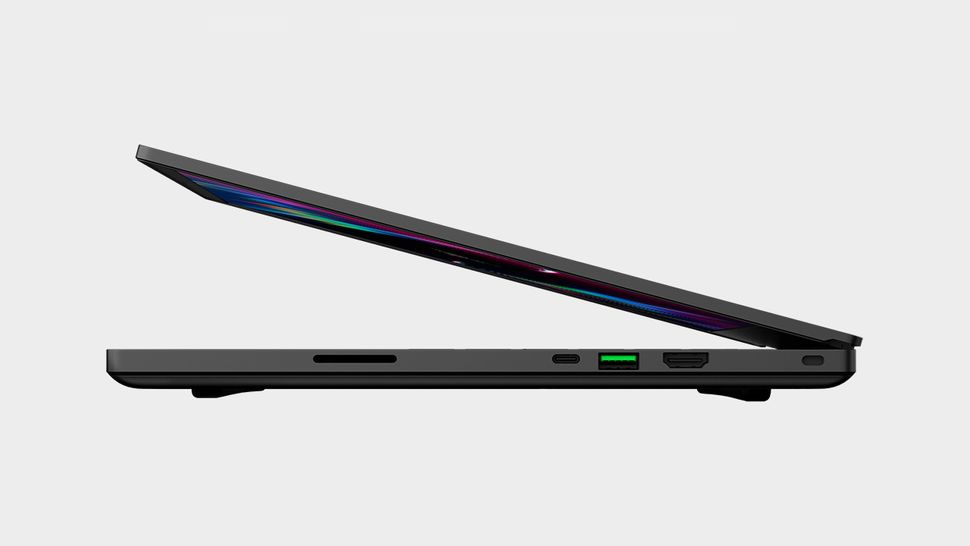 We've been waiting all year to see the new 2020 edition of the mighty Razer Blade 15, and it was worth it. The new model takes everything that made the Blade 15 our pick as the best gaming laptop over the years and only improves it. There's the same gorgeous CNC-milled aluminum chassis as its predecessor, only this time it holds the latest graphics chips from Nvidia—namely the RTX Super cards—and the new Intel 10th Gen CPUs.
We've recently checked out the new Razer Blade 15 Advanced Edition, with its 300Hz screen, octa-core processor, and RTX 2080 Super Max-Q Design graphics silicon. And we fell in love all over again. But one of the best things about the Blade 15 is the number of configurations Razer offers for it. 
From the GTX 1660 Ti Base Edition, all the way up to the RTX 2080 Super Advanced, with OLED 4K panel, there's something for almost everyone. It's one of the most beautiful gaming laptops around, and still one of the most effective. It's light, robust, stylishly subtle, but also eminently powerful—the Blade 15 is certainly anything but style over substance. It's style and substance.
Whatever config you pick, we think the Razer Blade 15 is the overall best gaming laptop on the market right now.
Read the full Razer Blade 15 Advanced Edition (2020) review.
Image 1 of 4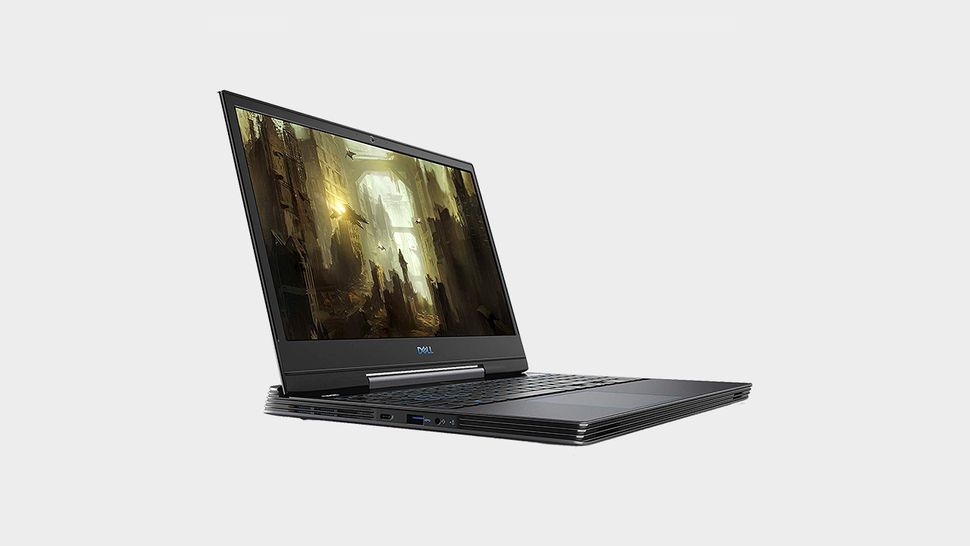 Image 2 of 4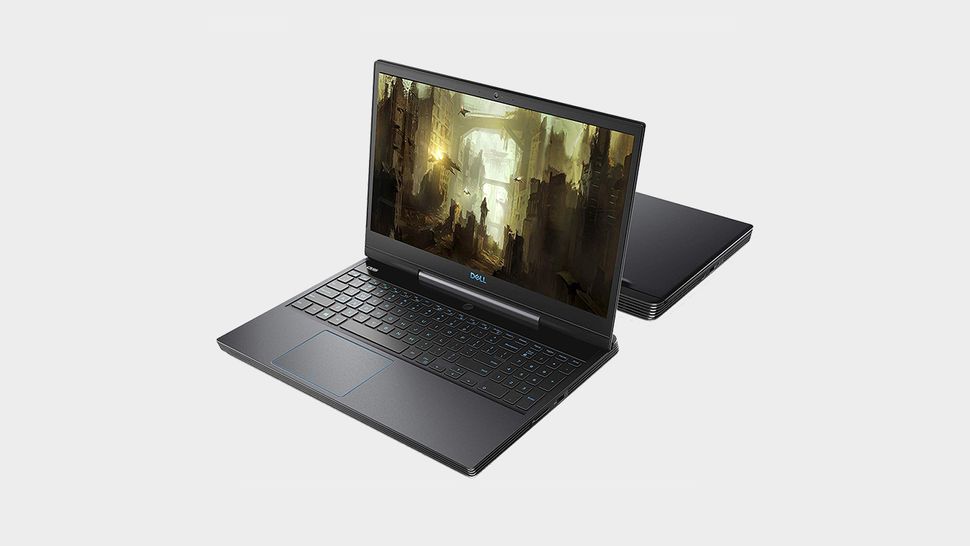 Image 3 of 4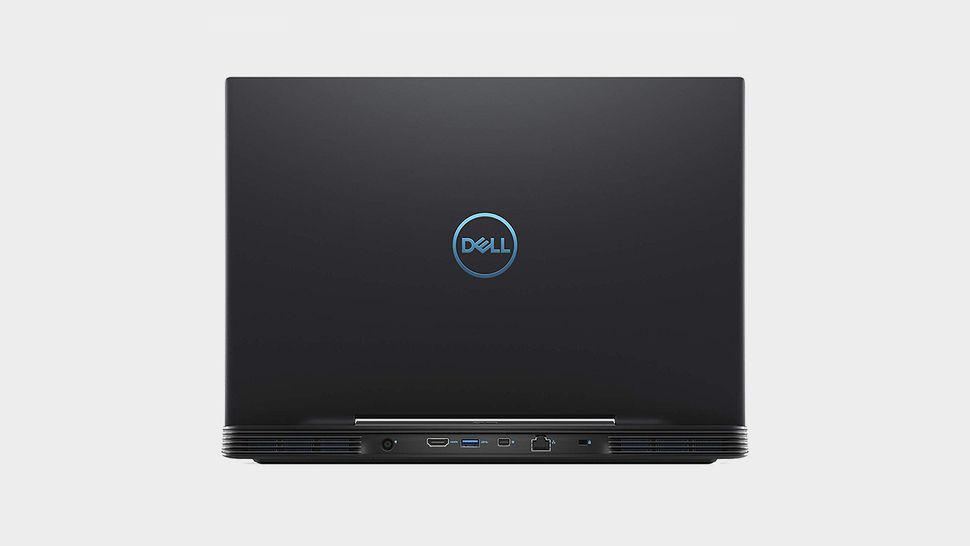 Image 4 of 4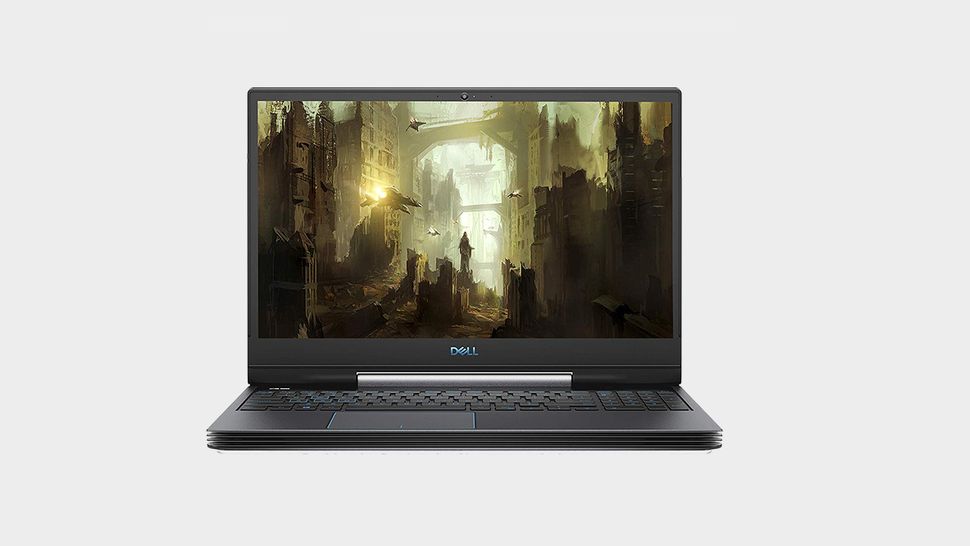 Let's face it, trying to find a decent gaming laptop on a budget can be a chore. You have to make compromises in areas like performance, design, and even battery life. Thankfully, the Dell G3 15 offers decent 1080p gaming with configurations under $1,000, and the battery is actually good.
The most significant improvement from its previous model is a slimmer, sleeker design. Along with thinner bezels around a 144Hz display, the sleeker design gives it a more high-end vibe. It's a welcome toned-down look, in case you're hoping for a gaming laptop that doesn't shout 'gamer' as soon as you pull it out of your bag. The display itself seems the only downside, not having as rich a color range as the other gaming laptops on this list.
Image 1 of 4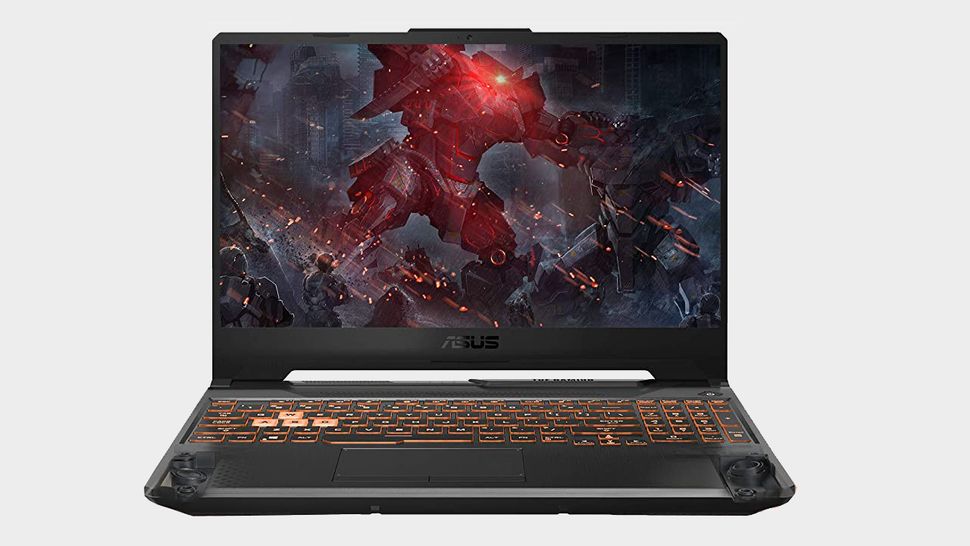 Image 2 of 4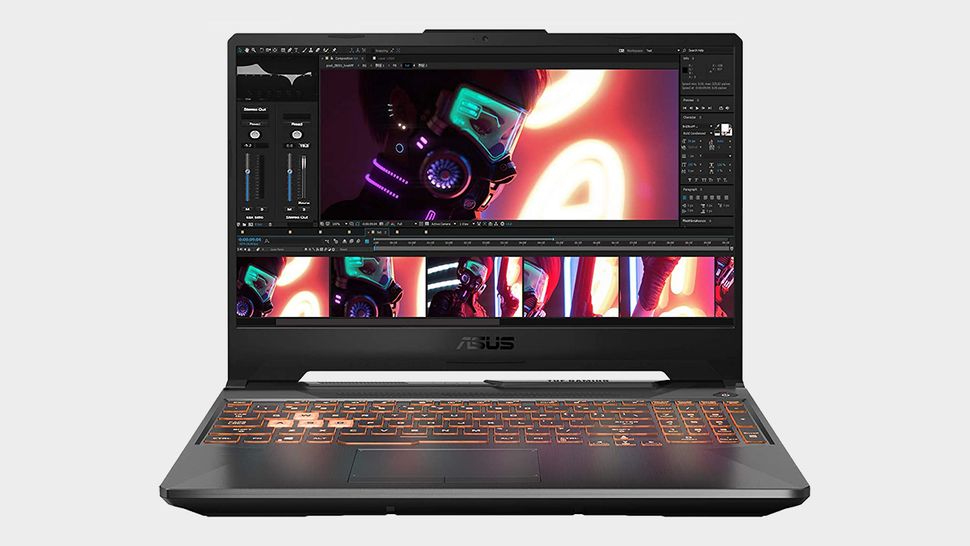 Image 3 of 4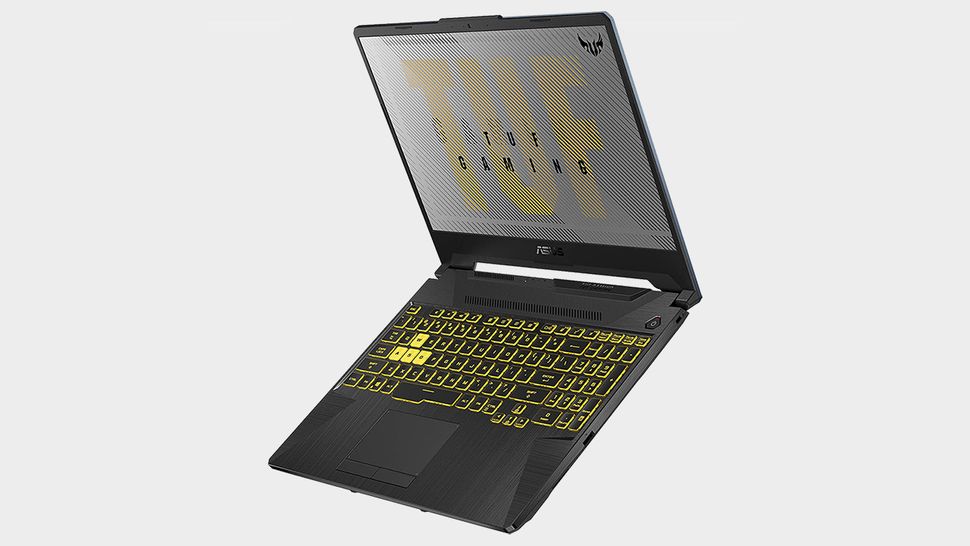 Image 4 of 4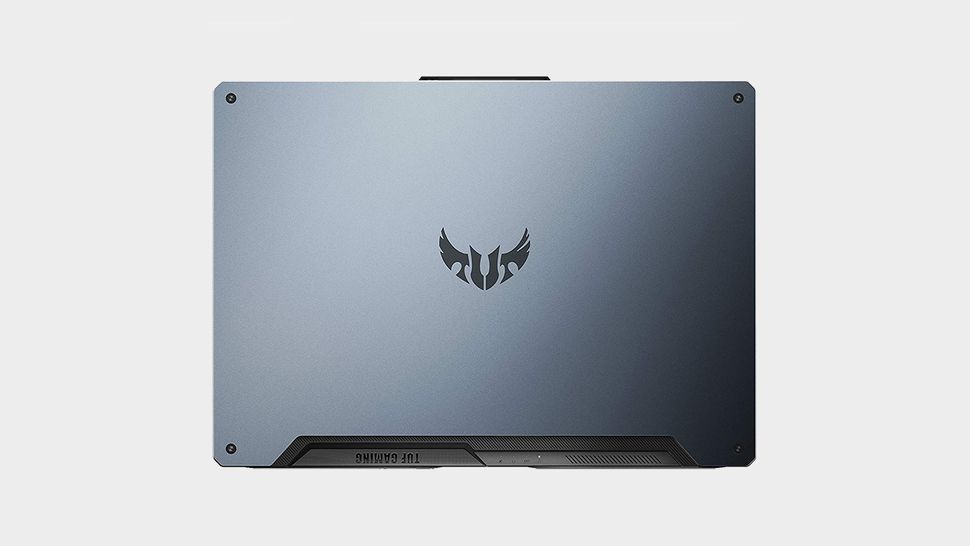 The new Asus TUF A15 is one of the best gaming laptops of the year so far, thanks mainly to the AMD 8-core Ryzen 7 4800H APU that can be found beating at its heart. Throw in the speedy 1TB NVMe SSD and RTX 2060 graphics, and you've got yourself a hell of a workhorse for a non-workstation gaming laptop.
In our review, we called the TUF A15 an "incredibly versatile, affordable gaming laptop, with a battery life that is almost unprecedented at this price point or performance level."
The only slight downside is the price, especially when there are plenty of $999 RTX 2060 machines out there. The TUF A15's game performance, CPU power, and impressive battery life make it an excellent laptop for both work and play. Even at its current price, it still outperforms pricier mid-range gaming laptops, which is kind of wild.
Read the full Asus TUF A15 review.
Image 1 of 4
Image 2 of 4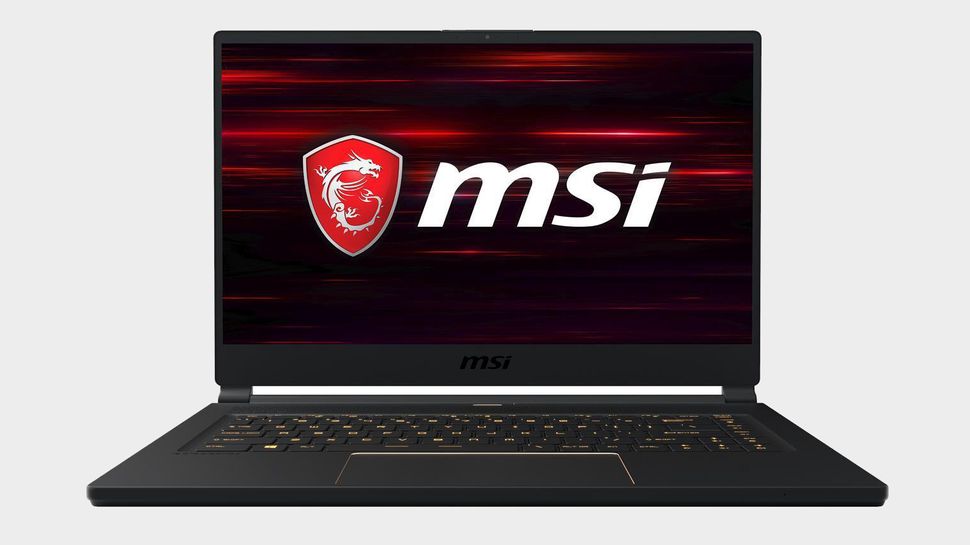 Image 3 of 4
Image 4 of 4
The GS65 Stealth Thin remains, year after year, one of the best gaming laptops you can find. It's a fantastic all-rounder that still packs a punch in terms of specs and design. It has the versatility of a notebook and, because it's light and sturdy, it's incredibly easy to just pop into your bag and carry around all day for whatever you need to use it for. It has a sleek matte black aluminum body with gold accents that feels sturdy and luxurious—and thankfully it's lacking in obnoxious gamer aesthetics.
Best of all, in addition to a slim, 18mm thickness, the screen's 5mm thin bezels allow for an overall chassis size that's about an inch smaller than most 15-inch laptops, while still packing the same screen real-estate. 
There are other nice details on the GS65, which still makes it a great laptop: a keyboard from SteelSeries that's solid and responsive (and RGB-lit, if you care about that sort of thing), a responsive touchpad, and a webcam that's placed at the top of the screen, thankfully avoiding the abysmally unflattering "nose-cam" found on most thin-bezeled laptops like the Dell XPS 13.
The only gaming feature missing here is G-Sync, but this allows for both a lower price tag and battery life that legitimately lasts through a whole day of email, web browsing, and streaming video.
Read the full MSI GS65 Stealth Thin review. 
Image 1 of 4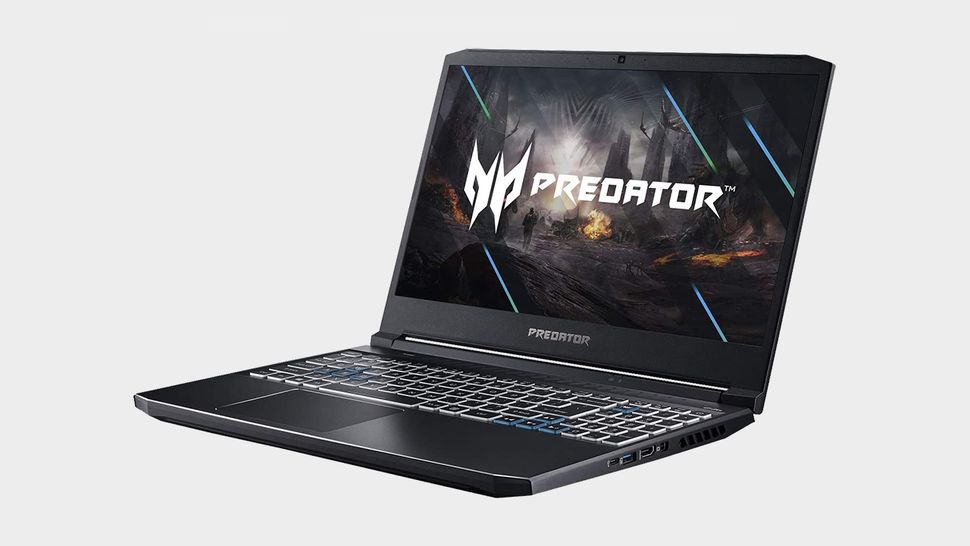 Image 2 of 4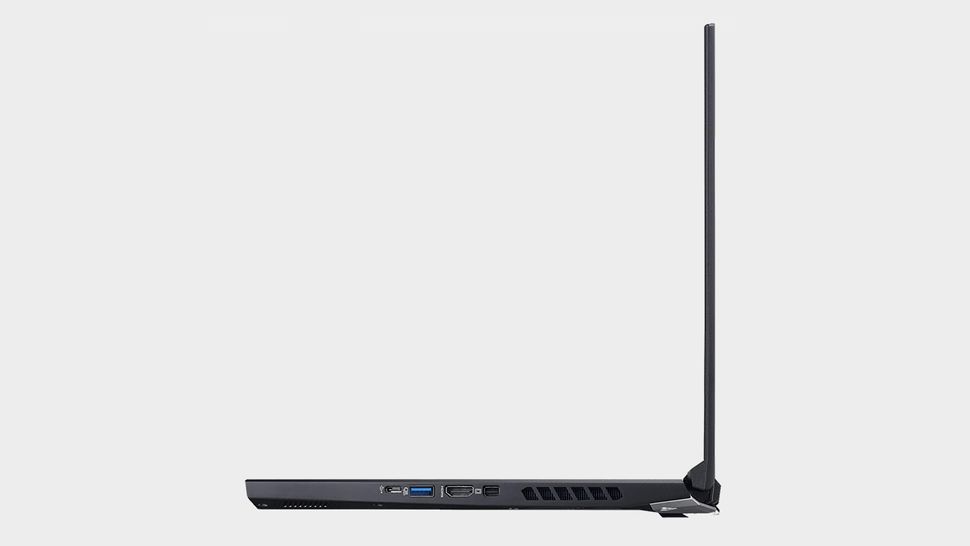 Image 3 of 4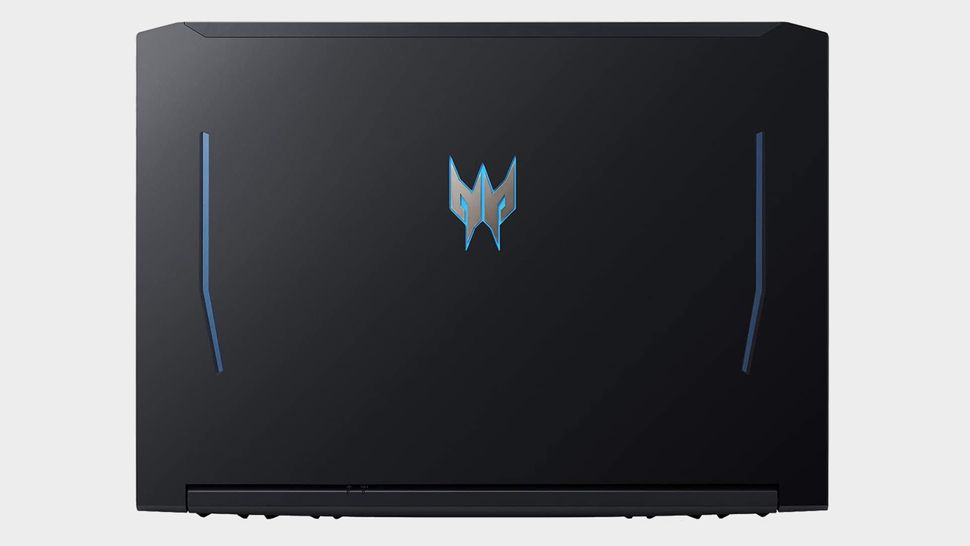 Image 4 of 4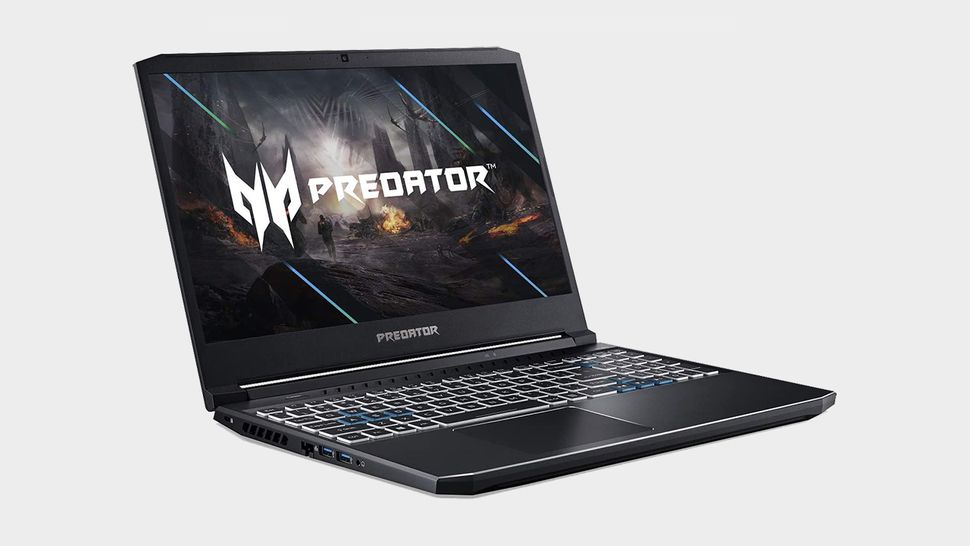 We loved Acer's Predator Helios 300 during the GTX 10-series era and the current generation Helios still finds manages to punch above it's weight class when compared to other $1,500 laptops. The 2020 model Helios is back with a RTX 2070 Max-Q GPU and a sleeker form factor without raising the price significantly. 
The new and improved Helios 300 has a 240Hz IPS screen as well as smaller bezels, putting it more in line with sleek thin-and-lights than its more bulky brethren of the previous generation. The only real drawback is the diminutive SSD, although the laptop itself has available slots for 2 x SSDs and a HDD which makes upgrading your storage as easy as getting a screw driver. 
Best Razer laptop for gaming | Best Acer laptop for gaming | Best MSI laptop for gaming| Best gaming keyboard | Best gaming mouse | Best gaming chair
Image 1 of 4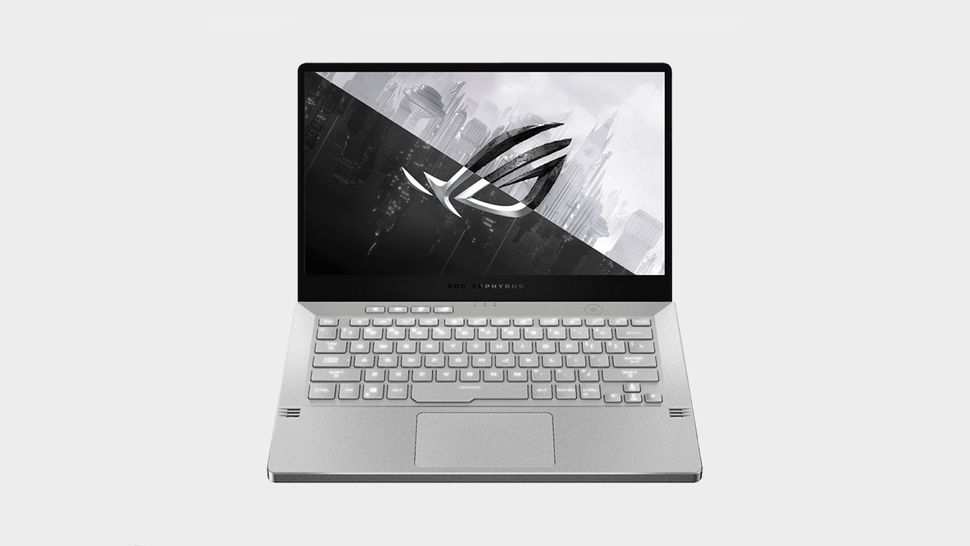 Image 2 of 4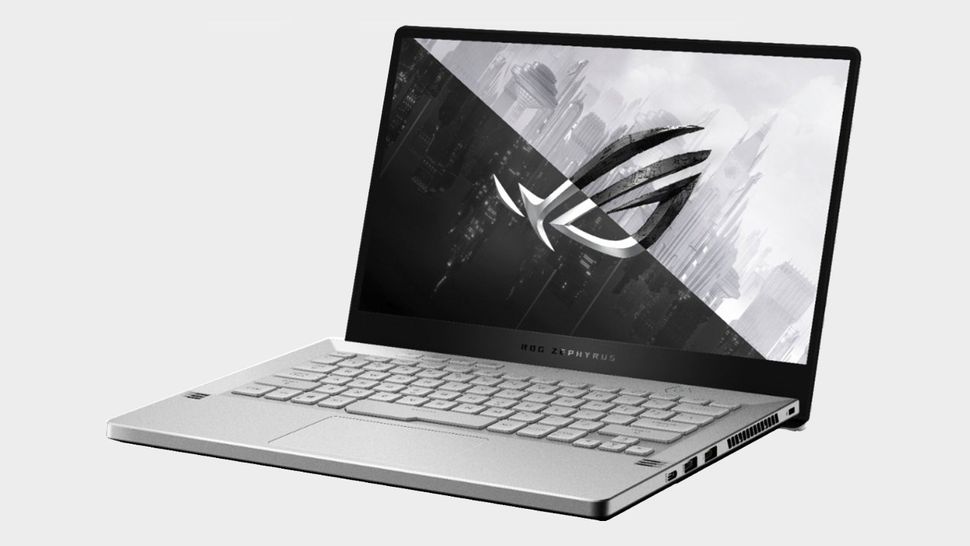 Image 3 of 4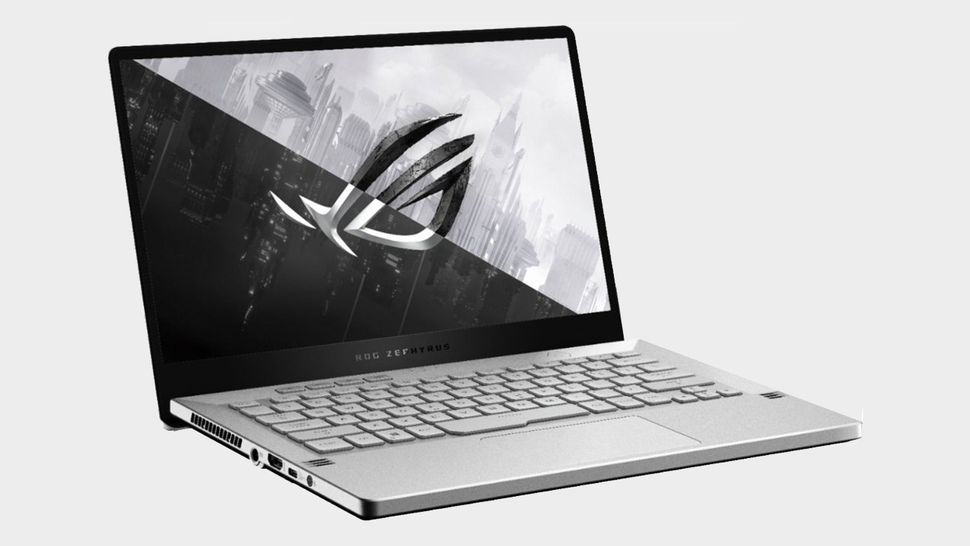 Image 4 of 4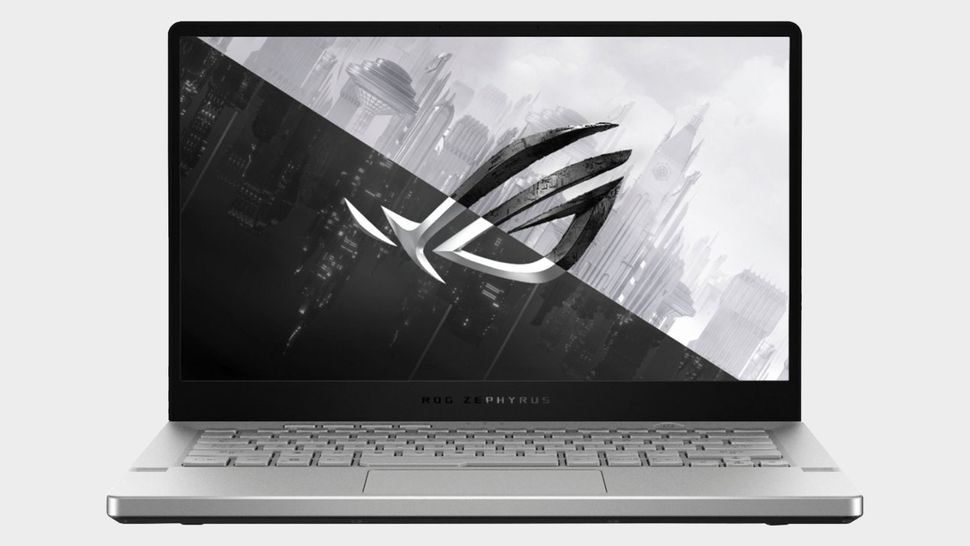 Not everyone needs the thinnest or the most powerful gaming laptop. Sometimes just lightweight and powerful are fine. Striking a healthy balance between portability, performance, and price is the Asus ROG Zephyrus G14, an RTX 2060 Max-Q notebook whose incredible CPU performance managed to impress our dedicated team of hardware testers at the top-secret PC Gamer lab. 
The G14 is a great laptop, especially seeing as it can push Metro Exodus at the highest settings, with ray tracing on, at an average pace of 40fps. Despite it being loud, the Asus ROG Zephyrus G14 is a reliable 14-inch system with high-end graphics that rivals even some gaming desktops.
Read the full Asus ROG Zephyrus G14 review.
Image 1 of 4
Image 2 of 4
Image 3 of 4
Image 4 of 4
Buying a laptop usually means picking two from the list of price, performance, and portability. Where thin-and-light laptops like the GS65 offer the latter two of those three, the Asus ROG Strix GL503VS-DH74 Scar Edition instead checks the first two boxes: price and performance. 
In exchange for a larger body that's on the heavy side for its size, the GL503VS packs in a regular (non-Max-Q) RTX 2060 GPU. It uses a previous gen quad-core CPU, but that doesn't matter much in most games. The GL503VS also offers G-Sync on its 144Hz panel, but the tradeoff means you miss out on Nvidia's Optimus battery tech. As such, you shouldn't expect more than around two hours of battery life. Don't forget your charger!
How we test gaming laptops
What makes one laptop more attractive than another in the eyes of a gamer? Is it lightweight for portability between LAN parties? How about high-end hardware to facilitate the fastest frame rates? Surely connectivity matters. External displays, gaming peripherals, and direct-attached storage can make you forget you're even using a notebook. Or maybe the value is what matters most. For a low-enough price, we're all willing to compromise on graphics quality, right? Right?
Of course not, which is why the best builders cram in as much processing muscle as possible, even when money is tight. And at the top of the range, desktop-class components in mobile enclosures set new performance records with every generation.
We run the following tests to measure performance and productivity on gaming laptops:
Cinebench R15
CrystalDiskMark QD32 Read and Write
3DMark Fire Strike
PCMark 10 Express
For gaming, we use the built-in benchmarks on:
Tom Clancy's The Division 2
Far Cry New Dawn
Gears Tactics
Metro Exodus
Tests are performed at 1080p using the highest available graphics preset, with V-sync and G-Sync disabled, unless the laptop in question is packing a higher resolution display (and the hardware to support playing at higher resolutions). In that case we'll generally test at FHD and QHD, or QHD and 4K. All tests are run multiple times to ensure that thermal throttling doesn't occur and to eliminate outliers/erroneous results. If scores drop on subsequent tests, the lower (throttled) scores are used.