Getting yourself best microphone for streaming is necessary for putting on a good show. You can have the best lighting in the world and top of the line camera, but if your audio is even slightly off, it can ruin your entire stream. Online viewership is a fickle beast and the slightest hiccup will cost you views. 
Whether you're streaming, chatting, starting a podcast or recording weird ASMR in your basement—one of the best mics for streaming will have you covered.
USB microphones have become more prevalent in recent years, so there are a lot of choices out there. XLR mics still offer the best sound quality (especially if you plan on playing instruments or singing) although they come with a reasonably hefty price tag and are generally more difficult to set-up than those that use USB (potentially requiring some sort of external interface). 
When it comes to choosing the best microphone, you'll want to give some thought to how and where you plan to use it. If there's a main road outside your window or super loud air conditioner in your bedroom, you'll want to prioritize noise-canceling features to prevent picking up any background noise. If you have an RTX card in your PC or laptop, you might want to give the RTX Voice beta a try. 
It uses AI powered by your GPU to remove background noise from both your microphone and incoming audio. There's also the Asus Noise-cancelling Microphone Adapter. This is a great tool to quickly cut out the sound of a loud fan, the clatter of your mechanical keyboard or any other noise that usually drives you crazy when you record, without needing any sound editing software or diving into your microphone's settings. 
It's also worth noting that microphones have different polar patterns meant for various uses, which you can find out more about at the bottom of this guide.
Once you're all set with a solid mic, you might want to check out our guide to the best gaming headsets. Alternatively, if you're looking to round out your streaming set-up, one of the best webcams could be the critical piece of gear you need.
Best microphone for streaming
Image 1 of 4
Image 2 of 4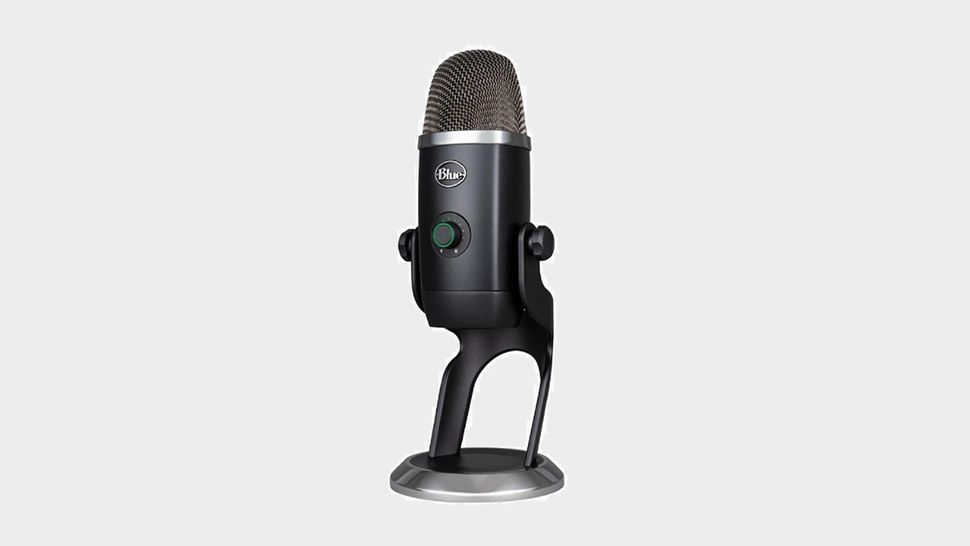 Image 3 of 4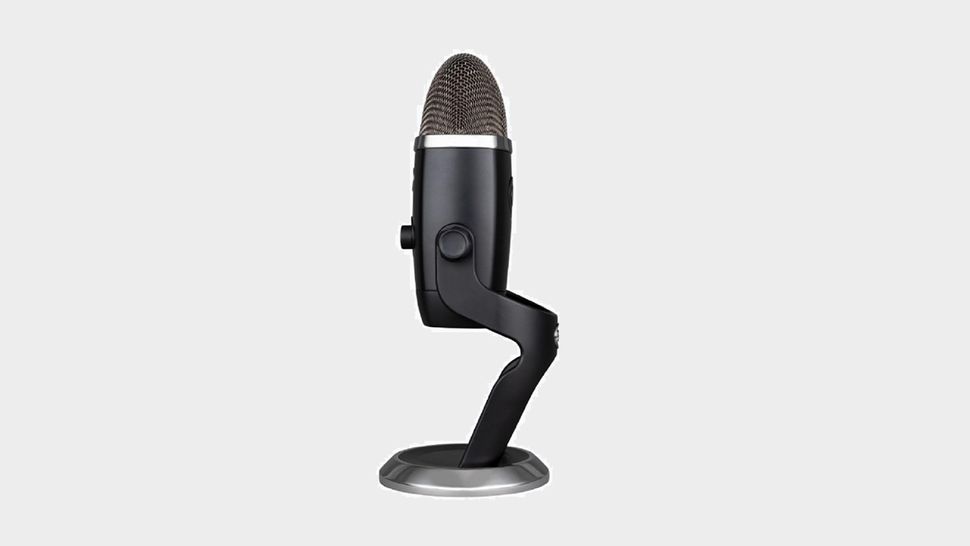 Image 4 of 4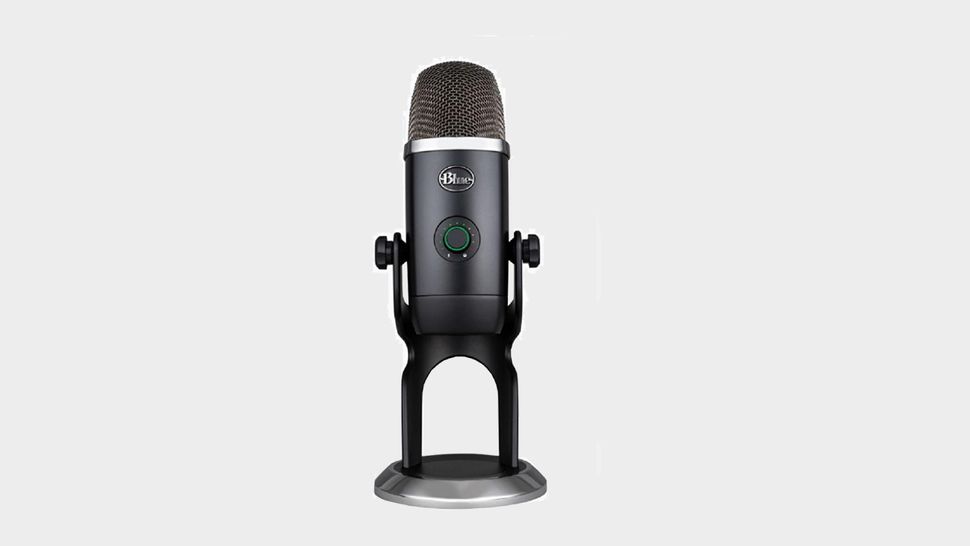 There's a reason Blue microphones tend to show up in a lot of 'best' guides. The Blue Yeti X is a hybrid model of the Nano and the original Yeti. The sturdy microphone now has an LED-lit front panel that usefully monitors your volume levels at a glance. The sound quality remains top-notch—you can see why this is the mic of choice of a lot of professional podcasters and streamers. If you're choosing between this and the original Yeti, the Yeti X has four condenser mic capsules as opposed to the original's three. The Yeti X also offers a broader array of customization options, and on the fly adjustments, you can make with the new smart knob. 
The biggest, and perhaps most useful change comes in the form of Yeti X's Blue Voice software via G Hub. Here you can add preset (or customize your own) filters to your voice to make yourself sound like a chatty AM host or something crisper and modern-sounding. 
It's even got a toggle for noise reduction in case the sound of your air-conditioner regularly plagues your recordings. A useful feature since the Yeti X is very sensitive and picks up every nearby clack-click and distant radiator sound. The Yeti X is the best known-XLR microphone you can pick up for under $200.
Image 1 of 4
Image 2 of 4
Image 3 of 4
Image 4 of 4
The Elgato's debut microphone is for streamers who need to idiot-proof the audio on their streams. The Wave 3 is a feature-packed 96kHz microphone that sounds incredible that is easy to use and compatible with most desk boom arms.
The digital audio mixer allows for up to 8 channels for game audio and devices that can be imported into OBS and Xsplit, giving you more control over your streams audio without needing to be a sound engineer. The capacitive mute button is a nice touch along with Clipguard tech that automatically adjusts your levels from ever hitting red. 
The single cardioid polar pattern limits the Wave 3's versatility, but if you're looking for the best microphone for their next stream, Elgato has got the mic for you.
Read our Elgato Wave 3 review.
Image 1 of 2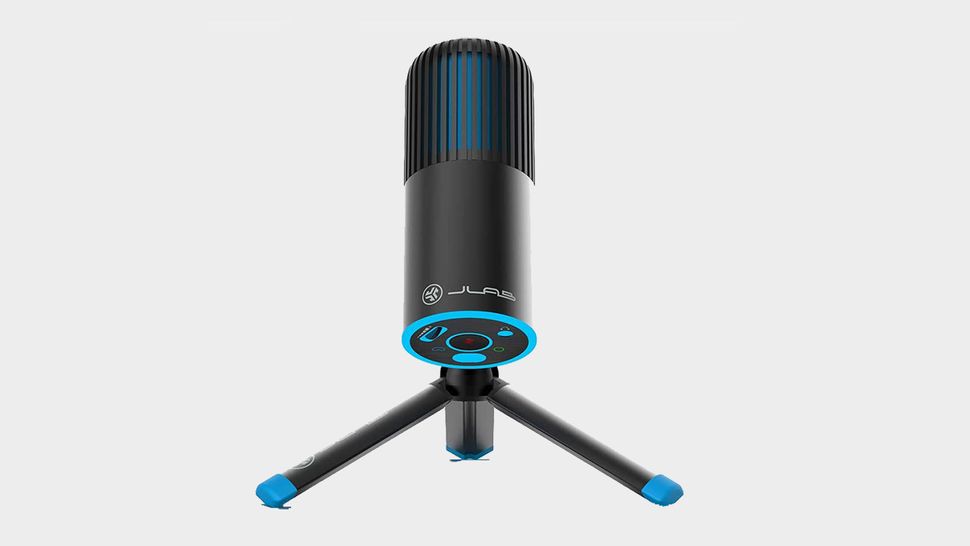 Image 2 of 2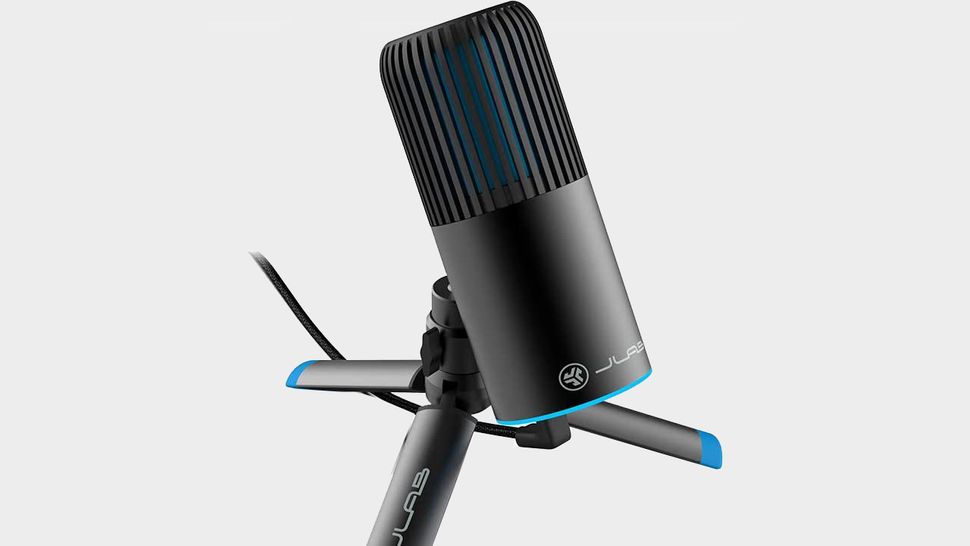 At $50, the JLab Audio Talk GO does a great job of providing a decent sounding microphone for podcasters and streamers on a budget. The Talk GO's small stature and companion stand are perfect for anyone looking for a microphone that travels well and doesn't take up much space on your desk. Even though the GO only has a pair of Condensers, the sound of my voice still came out better than expected, although a bit tinnier than I would like. You may not be recording the next hit single on this microphone, but it is great if you're dipping your toes into the whole streaming or podcasting scene.
I've tested a few different mics from JLab Audio. Given its history in the affordable audio space, it's no surprise the Talk GO was the USB microphone that impressed me more than its more expensive offerings, the Talk and Talk Pro. The Talk GO is a great affordable microphone without sounding or feeling cheap.
Read our JLab Audio Talk GO review.
Image 1 of 4
Image 2 of 4
Image 3 of 4
Image 4 of 4
The gamer-centric HyperX Quadcast is an excellent value microphone for the streamer looking for an easy-to-use, clear sounding mic. While it doesn't quite match up to the Yeti X in terms of sound quality, the Quadcast makes up for it in design and feature-set.
The built-in shock mount alone is reason enough to pick up this HyperX mic. Decent shock mounts usually go for around $50, which helps prevent the microphone from picking up any accidental bumps and thuds during streaming. 
Another nice feature is the touch-sensitive mute button at the top of the microphone. Often, mute buttons and switches make a loud click when trying to record. A thoughtful solution for a common issue. The Quadcast hits the sweet spot of price, sound, and features if you're looking to add something to your live stream.
Image 1 of 3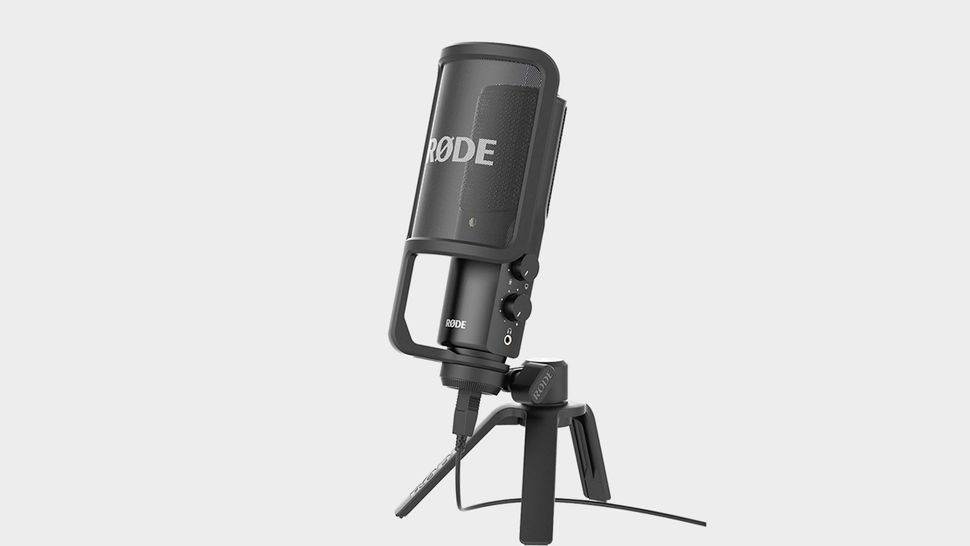 Image 2 of 3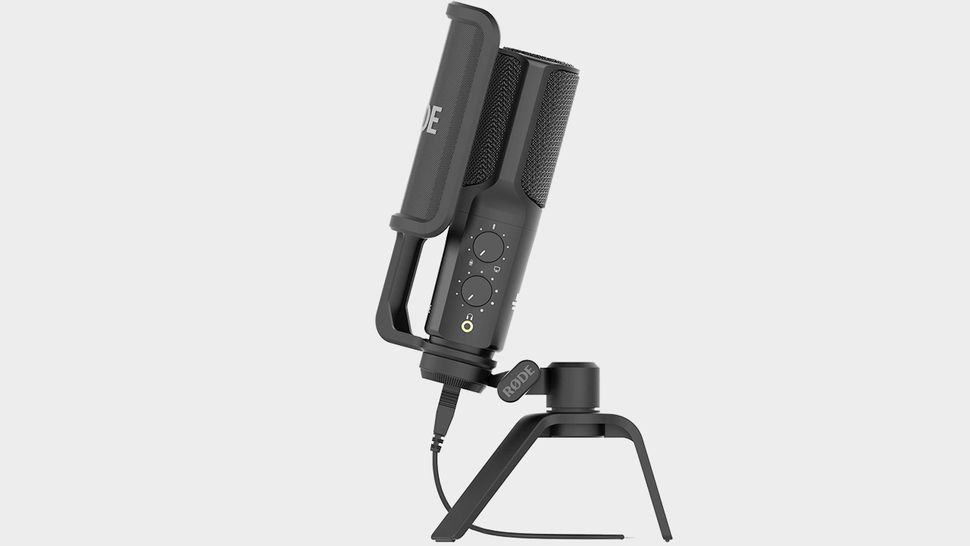 Image 3 of 3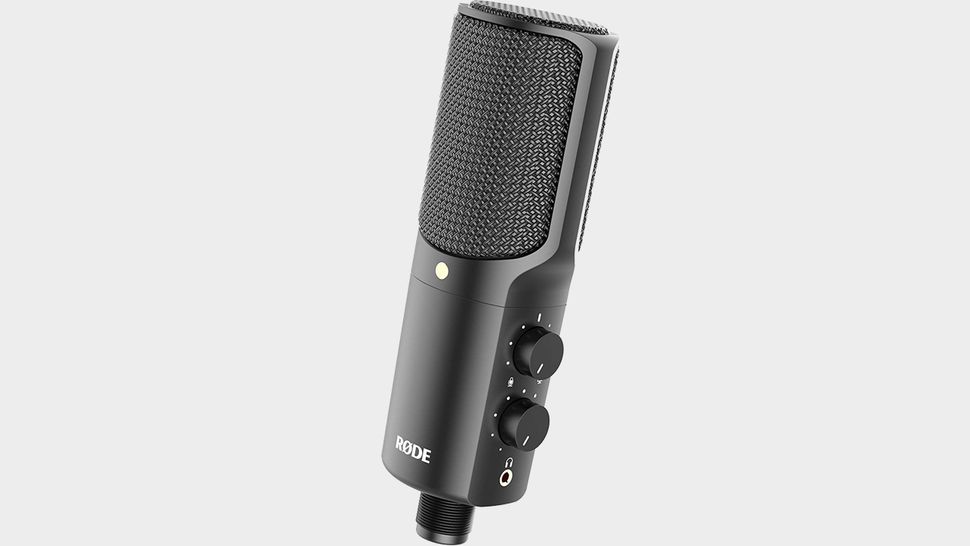 Rode's NT USB microphone screams 'professional'. Mimicking the look of studio microphones while maintaining a reasonable cost, the NT is the right choice for users who want to take their hobby further. Its sound quality goes above and beyond the competition (Blue's Yeti, for instance), the inclusion of a free pop shield is much appreciated. 
It may only have one polar pattern—cardioid—and a few odd design choices like smooth dials, but it remains a brilliant option for those who want to specialize in voiceover and streaming. As mentioned in our Rode NT review, "NT-USB claims to offer "studio-quality sound" without studio-quality prices… and the developers might just have managed it." 
Read our Rode NT USB Microphone review.
Image 1 of 3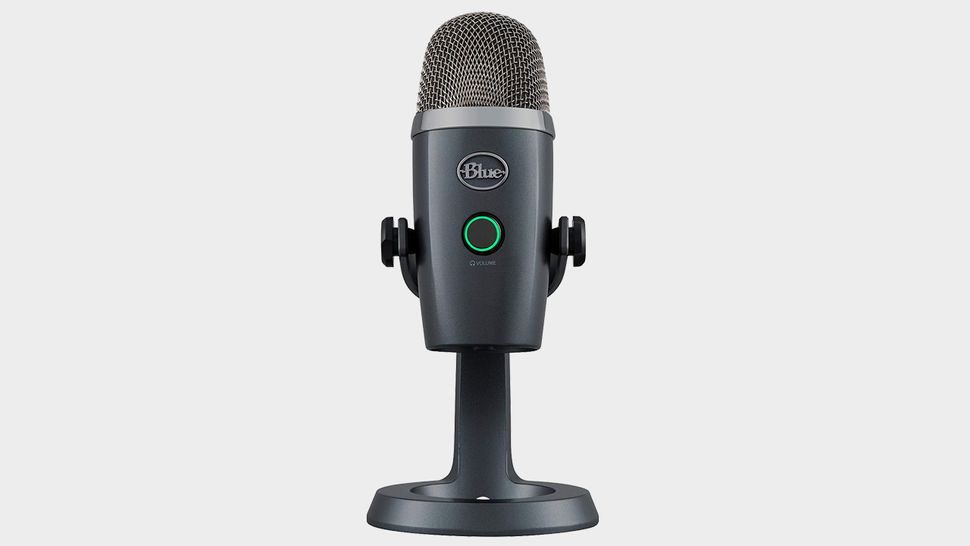 Image 2 of 3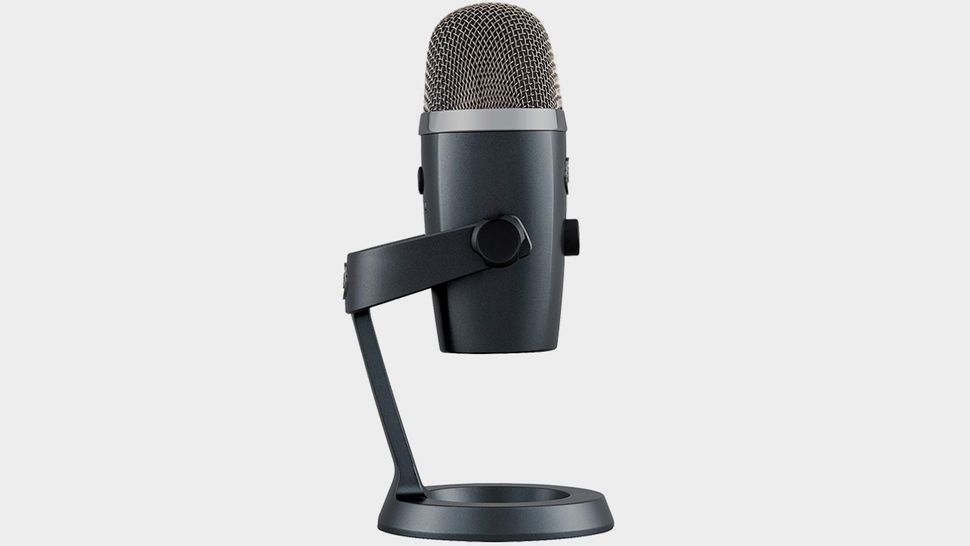 Image 3 of 3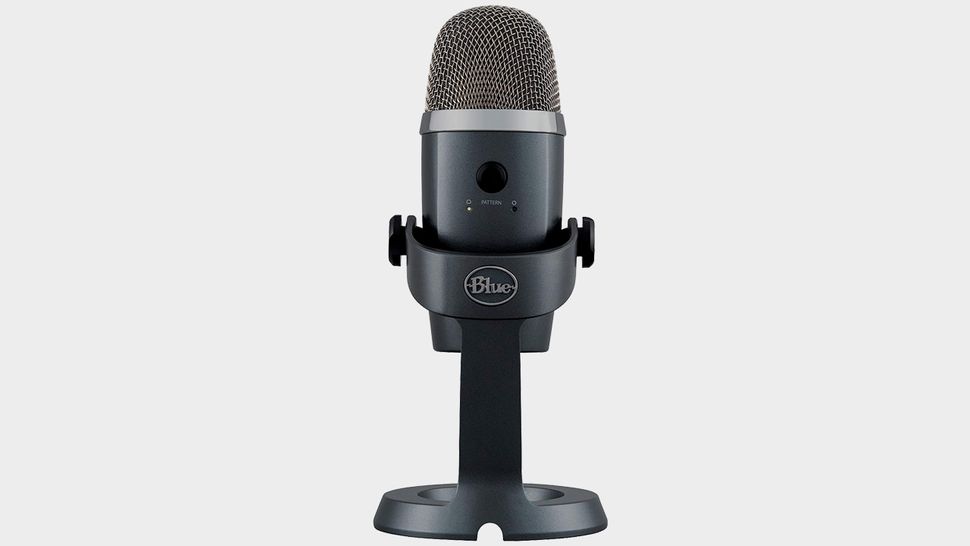 This miniature version of the classic Blue Yeti is the perfect microphone for those just starting with streaming. It has an excellent sound quality for a product under $100. At the same time, its tiny size and lightweight metal build make it easy to transport (this is at least 40 percent smaller than its cousin).
The difference its 24bit / 48khz recording sample rates make is noticeable, too; putting audio from the Nano and original Yeti side by side reveals that the former is superior by quite a margin. It's only got two polar patterns (cardioid and omnidirectional), but the Yeti Nano more than makes up for it with everything else.
Best gaming headset | Best gaming monitor | Best HDMI cable for gaming
Best computer speakers | Best SSD for gaming | Best CPU for gaming
Image 1 of 3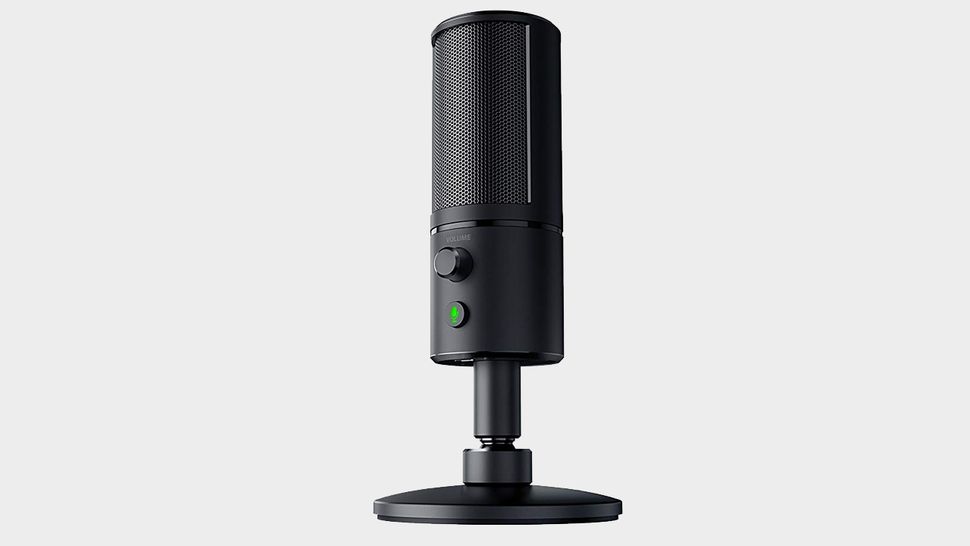 Image 2 of 3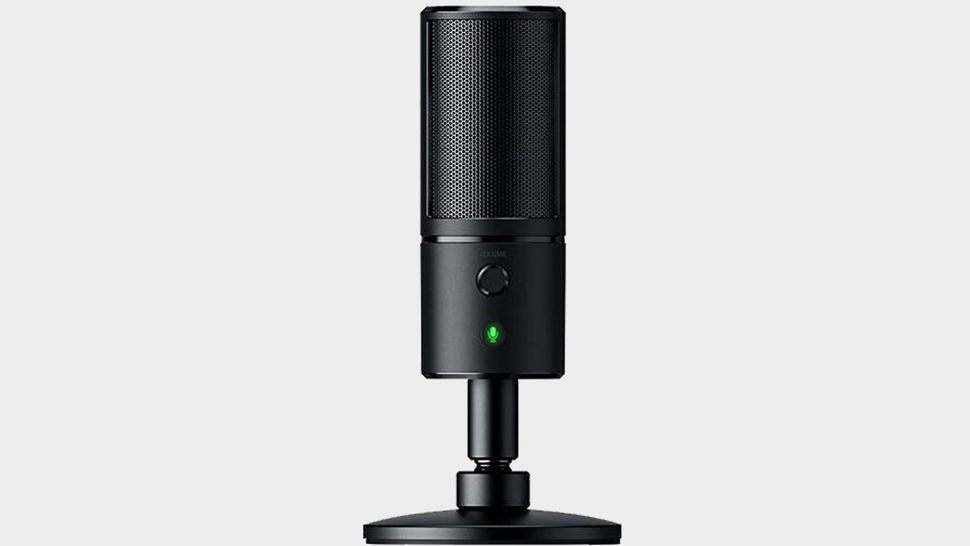 Image 3 of 3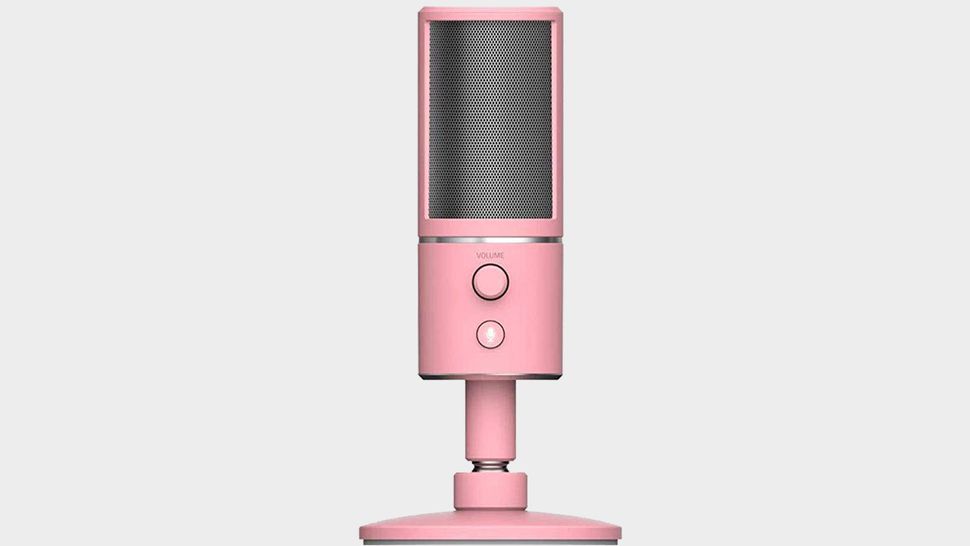 The Razer Seiren X is 50 percent smaller than the original Seiren mic design and packs just as much audio quality. It stands on your desk like a can of Red Bull, such are its unassuming dimensions. The built-in shock mount works well to absorb unwanted spikes from desk kicks and the like, while a single volume control and mute button make up the only physical controls, helping the Seiren X retain its slick aesthetic. 
There are inevitably a couple of minor downsides. Like the Blue Yeti, we found that the Razer mic picks up a noticeable amount of ambient noise, you know, like the dreaded click-clack of your mechanical keyboard. It's not so much as to prevent it from being an available streaming mic, but we'd hoped for better noise-canceling from Razer given their trumpeted super-cardioid polar pattern. Still, the fundamental recording quality is there, as is the quality of finish.
The Sieren Emote display emoticons on the microphone via an 8-bit LED display. An excellent little addition to add some character to your stream. It's mostly a Seiren X with an exception for LED display and the interchangeable gooseneck stand. 
Image 1 of 3
Image 2 of 3
Image 3 of 3
Some of you out there might have a desk that's… well, let's just call it cluttered. Making room for a standing microphone without it being in an awkward spot may not be possible. That's where attachable mics enter the picture, and the AntLion ModMic is the best one we've used. It sticks on to the side of your headphones like a built-in headset mic, only its audio quality is significantly better. Its magnetic attachment also makes it incredibly easy to setup.
Most small headset mics like the ModMic don't have very clear audio fidelity, but that's because they usually come attached to a pair of headphones. While it doesn't sound as good as a standing mic like the Blue Yeti, but it probably sounds better than any other mic you'd find attached to a pair of headphones.
How we test microphones
These are the most common polar patterns:
Cardioid: Records in front of the microphone. Perfect for voice-over, vocals, and streaming.
Bidirectional: Captures audio in front of and behind the mic. Ideal for one-on-one interviews.
Omnidirectional: Picks up sound from every direction. Perfect for round-table interviews.
Stereo: Perfect for ASMR recordings. YouTube 'ASMR' if you want the best example because I couldn't do it just justice.
Recording quality
I say that audio quality isn't everything, but it's still the most important factor when testing a microphone. The point is, after all, to find a mic that makes you sound good. We tested multiple microphones with different mic settings. We usually just with the Cardioid polar pattern since that's how these mics are used most of the time gaming and live streaming. 
Adaptability
Everyone's desk and setup requirements are different, so a mic must perform well under a handful of different scenarios. If a microphone sounds better than all the rest combined but only when it's on a suspended mic stand with a shock mount, positioned precisely six inches away from your mouth, it's not necessarily a reliable option to recommend. You need a mic that sounds great under any circumstance and can adapt to; however, you need to use it so you can play your games comfortably and still look great.
Form factor
This isn't a fashion show, but the form factor is still something that matters. In the case of a standing mic, you'll be staring at it every time you're sitting at your desk—and attachable mics need to make sure they aren't too distracting either. A mic's form factor can also play a role in how adaptable it is, as you'll need to make space for it. We used every mic in multiple settings with different PCs, keyboards, and monitors, getting a feel for how they looked and performed in each environment. As a streamer, your mic will also be in view for your audience, so its appearance is relevant.
Price
And as PC gamers, we will, of course, always try to get the best we can for less. It's easy to get lost in the deep dark woods that is the world of audio, and even easier to spend a ludicrous amount of time and money chasing the best possible setup. But we don't need studio-ready equipment, so the price is an essential factor when looking at how good a particular mic is. You can keep working your way up the food chain, finding better and better quality at a higher and higher price, so made sure to keep it in a gamer's budget. Price is also vital in comparing what one option can offer over another. Think about your use case, if you're only using a microphone to chat with your teammates, chances are,  you don't need a microphone with half a dozen polar patterns. Don't spend money on features you don't need or use.